This page has forever been "under construction" 🙂
I'm a free-software enthusiast. As part of my job at Hewlett-Packard, I do many things for the new VizStack project. I also wrote major chunks of the Parallel Compositing Library (unfortunately, I don't work on that at the moment). I have worked on many projects, making small, but useful contributions, most recently to WordMobi. Courtesy FOSS.IN(and it's previous avatar, the Linux Bangalore conference), I got a few chances to speak about some of my work as well. I have given a few talks at a few colleges as well, and count those as some of my interesting experiences !
The rest of this page is of historical relevance...
I had initially thought that putting photos on a website is difficult compared to posting source code. Now, I beg to differ. (true since 2005!)
For starters, you can download and enjoy my old Rubik 3D game.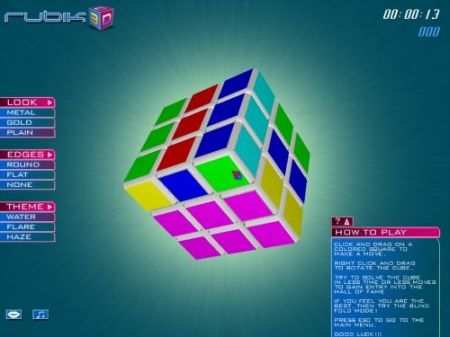 Click here to download Windows Binaries. This program is not very graphics-heavy, and runs satisfactorily with even older on-board graphics support.
This program is around a couple of years old. Source of the program will be available soon. But if you want to have a look before I upload it here, just send me a mail.
I have quite a few items to post on this page, eg the scripts to create the GPS trails that I use everywhere on my site. Many of my older programs are gathering dust on my hard drive at home and I am sure they'd appreciate a whiff of fresh air.