Recently, I got a chance to visit Boston. The reason : My work (the Parallel Compositing Library) was selected to be presented at HP TechCon 08. This is an annual company internal technical conference. The acceptance rate is about 10%, so acceptance is a matter of some prestige 🙂 It's definitely one of the highlights of my employment in HP.
Boston seems to be a favourite among bikers. Everybody whom I spoke to regarding my visit to Boston strongly recommended I take some time to ride around.

This conference was a full conference (meaning 8 AM to 8 PM schedules), so this was always going to be difficult. Fortunately, an organized bike ride was part of the conference. That meant I didn't have to hunt around for a bike either. The ride was supposed to cover "the emerald necklace - a loop of 9 parks in the heart of Boston". Turned out to be more of a marketing gimmick -- all participants were left wondering where the "emerald necklace" was! That doesn't mean the ride was all bad. We started off from the historic Boston Commons Park and made a nice small loop around town. Mostly we were waiting for the signal lights, but that didn't affect me.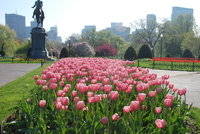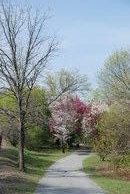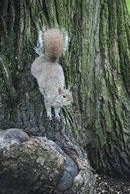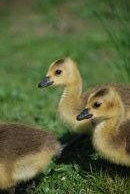 Boston is a really nice city. I simply love the old buildings. The Boston Commons Park is a well maintained park with tulips of all shades, old trees and a lot of people busy in activities. People are in sight most of the time too. Nice place for a small walk too. And the weather was perfect 2 days out of the 4 that we stayed there.
My only disappointment ? I had a mind to buy a Montague Paratrooper Folding bike, but that didn't happen. The bike wasn't on display anywhere, and wasn't on stock anywhere either. So I'm still riding my Wonder...